CISO Sr. IT Project Manager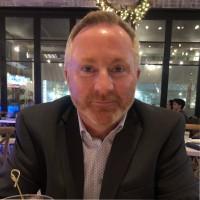 Dedicated, Personable, and Dynamic IT Professional with over 20 years' progressive experience leading teams and driving continuous process improvement. Exceptional leader with proven record for ensuring customer services are enabled with only the highest level of quality. Recognized for significant contributions to training and development in multiple functional areas including; Operations, Service Delivery, Customer Retention, and Service Management. Adept at building relationships with internal teams and Sales to improve performance and enable company growth and profitability.
Current Role
Company Name: Centene Corporation
Job Title: CISO Sr. IT Project Manager
Start Date: June 2022
Company Industry: Hospital & Health Care
Location: Greater St. Louis
Centene Corporation provides high-quality healthcare services to members in all 50 states. Since its founding in 1984, Centene has worked to transform the health of communities, one person at a time. Centene is the largest Medicaid managed care organization in the country and provides a portfolio of services to government sponsored healthcare programs. Centene believes that healthcare is best delivered locally. Our local health plans offer a range of health insurance solutions with a focus on providing accessible care to uninsured and under-insured individuals. Many receive benefits provided under Medicaid, including the State Children's Health Insurance Program (CHIP), as well as Aged, Blind or Disabled (ABD), Foster Care and Long Term Care (LTC), in addition to other state-sponsored/hybrid programs, and Medicare (Special Needs Plans). Centene also contracts with other healthcare and commercial organizations to provide specialty services including behavioral health management, care management software, correctional healthcare services, dental benefits management, in-home health services, life and health management, managed vision, pharmacy benefits management, specialty pharmacy and telehealth services.
Previous Role:
Company Name: Centene Corporation
Job Title: CISO PMO Sr. Project Manager
Start Date: February 2022