Chief Information Security Officer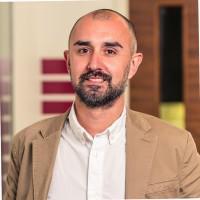 As group CISO I've lead cyber security strategies and programmes of improvement for global organisations over a number of years. I've held a variety of roles across technology that has given me a broad experience and allowed me to see challenges from different perspectives.
Current Role
Company Name: ERM: Environmental Resources Management
Job Title: Chief Information Security Officer
Start Date: June 2022
Company Industry: Environmental Services
Location: Greater Manchester, England, United Kingdom
At ERM, sustainability is our business. As the largest pure-play sustainability consultancy, we partner with the world's leading organizations, creating innovative solutions to sustainability challenges and unlocking commercial opportunities that meet the needs of today while preserving opportunity for future generations. Our clients are at the center of everything we do – whether building business resilience, supporting their transition to a low-carbon future, or enabling progress on environmental, social and governance (ESG) priorities. Our diverse team of world-class experts supports clients across the breadth of their organizations to operationalize sustainability, underpinned by our deep technical expertise in addressing their environmental, health, safety, risk and social issues. We call this capability our "boots to boardroom" approach for its comprehensive service model that allows ERM to develop strategic and technical solutions that advance objectives on the ground or at the executive level. Together with the world's leading organizations, we are shaping a more sustainable future.
Previous Company:
Company Name: GBG Plc
Job Title: Chief Information Security Officer
Start Date: April 2018