VP, Chief Information Security Officer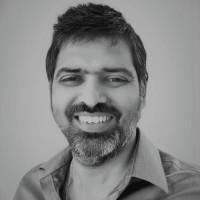 Sriviswanath Vinnakota (Viswa) has more than 15 years of experience in Cybersecurity, security product development and management consulting. He has successfully built programs and processes to strengthen the security posture of large complex enterprise environments for several Fortune 500 organizations across Financial, Retail and Technology industries.

He has experience building highly technical teams across Security operations, Vulnerability Management, Threat Intelligence/Hunting, Offensive security, Network security and Secure software development. He developed innovative and practical security solutions to resolve complex challenges in the client environment that are highly cost effective, measurable and results driven,
Current Role
Company Name: Xerox
Job Title: VP, Chief Information Security Officer
Start Date: February 2022
Company Industry: Information Technology & Services
Location: Austin, Texas, United States
For more than 100 years, Xerox has continually redefined the workplace experience. Harnessing our leadership position in office and production print technology, we've expanded into software and services to sustainably power today's workforce. From the office to industrial environments, our differentiated business solutions and financial services are designed to make every day work better for clients — no matter where that work is being done. Today, Xerox scientists and engineers are continuing our legacy of innovation with disruptive technologies in digital transformation, augmented reality, robotic process automation, additive manufacturing, Industrial Internet of Things, and cleantech.
Previous Role:
Company Name: Xerox
Job Title: Deputy CISO, Head of Cyber Defense
Start Date: September 2021