Chief Information Officer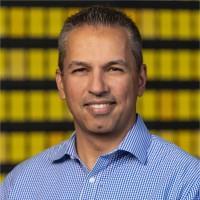 Innovative, entrepreneurial, and strategic thought leader, with over 25 years of global technology experience. Proven expertise at working in Public Company, Private Equity and Private Ownership settings. Adept at creating and mobilizing teams to deliver effective business solutions aligned with Enterprise Strategy. Well versed at delivering IT Transformations and crafting high-performing technology operating models. Deep experience in several verticals including Retail, Energy, Utilities, Manufacturing, Fashion and Telecom.
Current Role
Company Name: Smart & Final
Job Title: Chief Information Officer
Start Date: January 2022
Company Industry: Retail
Location: Orange County, California, United States
At Smart & Final, we're here for the Pop Warner snack mom, the office manager & the local church. We're here for the town's favorite family-owned pizzeria & food trucks; for dinner parties & full-scale block parties. We're here for the hosts, heroes & how-can-I-help-you's. We are neighbors, friends & family.
We're passionate about nourishing communities, one neighborhood at a time, and our mission is to be the neighborhood warehouse grocery store offering quality and value to households, businesses and community groups. Beyond moving inventory and making registers ring, our successes are marked by connections to customers and dedication to becoming a part of the communities we serve.
Previous Role:
Company Name: Smart & Final
Job Title: Group Vice President Information Technology
Start Date: June 2018