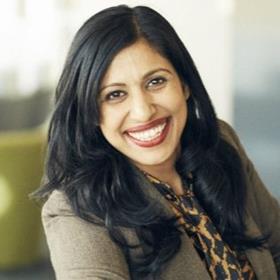 Entrepreneurial Technologist and Engineering Leader with over two decades experience spanning consumer and enterprise platforms and applications, at ADP, Amex, Amazon, Microsoft, IBM, Hedge fund, Academia, and Startups.

Responsible for global engineering teams for product strategy, design, architecture, development, delivery, and post-production support of highly scalable and reliable software systems and services.
At ADP, set up the Office of the CTO to lead the company's technology transformation, establish a long-term technology vision and strategy, converge user experience across the portfolio, rationalize tech stacks, build shared services, modernize developer experience.

At Amex, streamlined product investments, built the leadership team, launched Amex-Amazon co-branded products for B2B, embedded AI/ML capabilities into commercial products.

At Audiobooks division of Amazon, led the launch of mobile store worldwide, led the evolution to a microservices architecture, launched platform for international expansion, led entry into the enterprise business, built machine learning-enabled search traffic and marketing technology teams focusing on growth, engagement, and monetization.

At Microsoft, worked on Office platform and applications to deliver Office 365 and Exchange services. At IBM, worked on the Rational line of products. Earlier, held various engineering leadership roles at start-ups, academia, and in computer-aided manufacturing.

I am passionate about delivering meaningful products to users, scaling teams and architecture, and building technology that eliminates barriers to business growth.

I have been a speaker at conferences and events for ADP, Amex, Amazon, Microsoft, IBM, and panelist, judge at events, hackathons, universities, particularly for tech talks, diversity in tech, and technology for social good.
Current Role
Company Name: ResMed
Job Title: Chief Technology Officer
Start Date: February 2022
Company Industry: Medical Device
Location: New York, New York, United States
At ResMed (NYSE: RMD, ASX: RMD) we pioneer innovative solutions that treat and keep people out of the hospital, empowering them to live healthier, higher-quality lives. Our cloud-connected medical devices transform care for people with sleep apnea, COPD and other chronic diseases. Our comprehensive out-of-hospital software platforms support the professionals and caregivers who help people stay healthy in the home or care setting of their choice. By enabling better care, we improve quality of life, reduce the impact of chronic disease and lower costs for consumers and healthcare systems in more than 120 countries.
Other Active Role:
Company Name: Worcester Polytechnic Institute
Job Title: Board Member
Start Date: 2018
Previous Company:
Company Name: ADP
Job Title: Chief Technology Officer
Start Date: September 2019