Chief Information Officer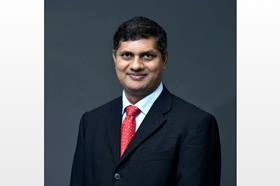 Senior technology executive with strong experience and track record in technology business development and operations in financial services with a passion for solving complex business problems. Experience includes leading multi geography teams with demonstrable success in building high performing teams to deliver best in class solutions. Responsibilities include execution of large critical programs in global markets, global banking, client management product lines.Technology Innovator, Collaborator and Strategist to build market leading digital products and services, disrupt inefficiencies, create new business and revenue models combining the best of startup culture with operating at scale. An active angel investor and mentor with core skills in starting, building, and scaling technology companies in FinTech, HealthTech and EdTech domains involving Big Data, Analytics, Machine Learning, Robotics, and Distributed Ledger Technology.
Current Role
Company Name: Fiserv
Job Title: Chief Information Officer
Start Date: March 2022
Company Industry: Information Technology & Services
Location: Berkeley Heights, New Jersey, United States
Fiserv, Inc. (NASDAQ: FISV) is a leading global technology provider serving the financial services industry, driving innovation in payments, processing services, risk and compliance, customer and channel management, and business insights and optimization.
Previous Company:
Company Name: BNP Paribas
Job Title: Managing Director and Chief Executive Officer, BNP Paribas India Solutions
Start Date: June 2018