Chief Information Security Officer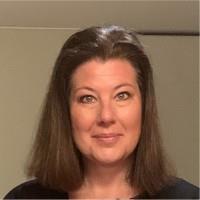 Previously working numerous jobs in high-level Information Security and most recently the Chief Information Security Officer for the Swedish Space Corporation, Ulrika is now the CISO for LFV air navigation services.
Current Role
Company Name: LFV
Job Title: Chief Information Security Officer
Start Date: January 2022
Company Industry: Aviation & Aerospace
Location: Stockholm Metropolitan Area, Sweden
LFV is an air navigation service provider with the primary role to provide safe, efficient and environmentally adapted air navigation services for civil and military customers in Sweden. LFV Group is a state-owned swedish enterprise employing 1,100 people and had a turnover of SEK 3.2 billion in 2018. In Sweden, LFV operates 20 control towers, 2 Terminal Control Centres, 2 Air Traffic Control Centres including a Flight Planning Centre as well as 1 Remote Tower Control Centre in Sundsvall.
Previous Company:
Company Name: SSC - Swedish Space Corporation
Job Title: Chief Information Security Officer
Start Date: May 2018