Chief Security Officer (CSO) & SVP Information Security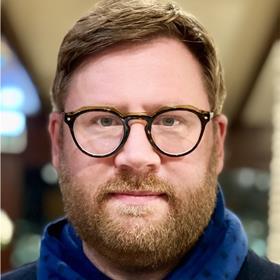 Tim Grieveson is the full time CSO and SVP Information Security of AVEVA PLC responsible for security globally.

Previously Managing Director of CyberCiso Security Limited an IT & Security Consulting firm which was formed to support international clients with their Information Security and IT transformation programmes.

Previously working with a global data science organisation supporting the CISO with their information security transformation programme. Previously supported a high-profile client in Saudi Arabia on an Interim basis and before that was Bupa Group's Chief of Staff / Global Security Collaboration & Innovation Director within Global Information Security Office, where he supported the Global CISO with strategy, defining the future central Security organisation and fostering collaboration and best practice across the group.
Current Role
Company Name: AVEVA
Job Title: Chief Security Officer (CSO) & SVP Information Security
Start Date: February 2022
Company Industry: Computer Software
Location: Hoddesdon, England, United Kingdom
AVEVA is a global leader in industrial software, driving digital transformation and sustainability. By connecting the power of information and artificial intelligence with human insight, AVEVA enables teams to use their data to unlock new value. We call this Performance Intelligence.
AVEVA's comprehensive portfolio enables more than 20,000 industrial enterprises to engineer smarter, operate better and drive sustainable efficiency. AVEVA supports customers through a trusted ecosystem that includes 5,500 partners and 5,700 certified developers around the world.
Previous Role:
Company Name: AVEVA
Job Title: Chief Information Security Officer (CISO)
Start Date: April 2020