Chief Information Security Officer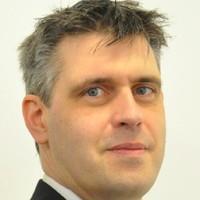 Head of civitec-CERT and SOC of the municipal IT service provider regio iT. In-depth knowledge in the management area of security, forensics and incident analysis. Lecturer for information security at the Wilhelm Büchner University in Darmstadt.
Current Role
Company Name: regio iT gesellschaft für informationstechnologie mbh
Job Title: Chief Information Security Officer
Start Date: February 2022
Company Industry: Information Technology & Services
Location: Cologne Bonn Region
regio iT GmbH is the ideal IT partner for public clients: for municipalities and schools, energy suppliers and waste disposal companies as well as non-profit organizations.
Based in Aachen and with branches in Gütersloh and Siegburg, we offer strategic and project-related IT consulting, integration, IT infrastructure and full service in four business areas: IT service and operations, administration and finance, energy and disposal, education and development.
With around 650 employees and sales of EUR 122.3 million in 2020, we are one of the leading IT service providers in NRW.
Previous Role:
Company Name: regio iT gesellschaft für informationstechnologie mbh
Job Title: Head of civitec-CERT
Start Date: January 2020