Chief Information Officer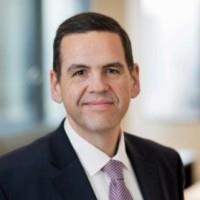 After more than 26 years with the company, Terry is now the Chief Information Officer of Cozen O'Connor.
Current Role
Company Name: Cozen O'Connor
Job Title: Chief Information Officer
Start Date: January 2022
Company Industry: Law Practice
Location: Media, Pennsylvania, United States
Ranked among the top 100 law firms in the country, Cozen O'Connor has more than 775 attorneys in 30 cities across two continents. We are a full-service firm with nationally recognized practices in litigation, business law, and government relations, and our attorneys have experience operating in all sectors of the economy. Our diverse client list includes global Fortune 500 companies, middle-market firms poised for growth, ambitious startups, and high-profile individuals.
Previous Role:
Company Name: Cozen O'Connor
Job Title: Sr. Vice President, Information Technology
Start Date: December 2017