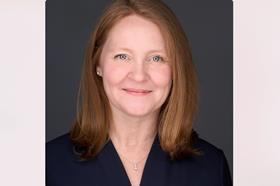 Tabitha has recently become the Chief Compliance Officer at Penn State University.
Current Role
Company Name: Penn State University
Job Title: Chief Compliance Officer
Start Date: March 2022
Company Industry: Higher Education
Location: Philadelphia, Pennsylvania, United States
There's a reason Penn State consistently ranks among the top one percent of the world's universities. Across 24 campuses, our 100,000 students and 17,000 faculty and staff know the real measure of success goes beyond the classroom—it's the positive impact made on communities across the world. From access to state-of-the-art resources to interdisciplinary pursuits in collaborative atmospheres, a Penn State degree is more than an education. The experiences and knowledge gained here will form the foundation for the lives our students build. Their contributions to the world begin with a Penn State degree. We Are Penn State.
Previous Company:
Company Name: Axalta Coating Systems
Job Title: Vice President, Deputy General Counsel and Chief Compliance Officer
Start Date: July 2014