Chief Technology Officer, Healthcare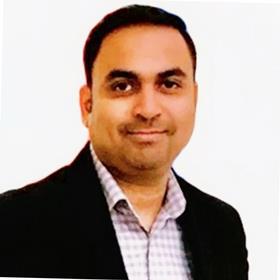 Suman Mishra provides leadership over numerous functions such as Healthcare Technology Innovations, Product Engineering and Management, Enterprise Architecture, building out innovative Business Capabilities supporting numerous healthcare functions, Cloud based AI/ML and enterprise cloud Migration. Suman's strength is in working seamlessly with both IT and business leaderships to deliver innovative digital solutions using AI and Analytics to solve complex healthcare problems.
Current Role
Company Name: GAVS Technologies
Job Title: Chief Technology Officer, Healthcare
Start Date: February 2022
Company Industry: Information Technology & Services
Location: Pleasanton, California, United States
GAVS Technologies (GAVS) is a global IT services & solutions provider enabling digital transformation through infrastructure solutions. Our services include automation led infrastructure services, enabled by smart machines, AIOps and DevOps. GAVS' focus is steered to improve user experience by 10X and reduce resource utilization by 40%, and strengthen governance & transformation through security, cloud orchestration, risk & governance.
GAVS has been recognized as 'Major Contender' in Automation PEAK Matrix by Everest Group, and as a prominent India-based Remote Infrastructure Management player & one of the key small players serving the mid-market & enterprise clients in North America by Gartner.
Previous Company:
Company Name: Kaiser Permanente
Job Title: Senior Director Digital Product Management
Start Date: March 2021