Chief Technology and Innovation Officer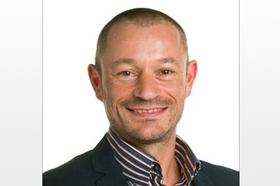 Why do I believe that now is Weightmans' time? People want great quality at the right price. They want to do business with people they love doing business with. And they want to work with transformed businesses that use data to inform their decisions. That's Weightmans. I was fresh out of my law degree when my Weightmans journey began in 1993. Since then I've pretty much seen it all, my vantage point is that of a close family member, I know it inside out. You may have met me as a client-facing lawyer, or even as a Professional Indemnity partner. That 10 years' practising law is the basis of everything that I have done since.
Current Role
Company Name: Weightmans
Job Title: Chief Technology and Innovation Officer
Start Date: March 2022
Company Industry: Law Practice
Location: Liverpool, England, United Kingdom
Weightmans is a Top 45 law firm, growing rapidly because of our focus on two key aspects of our business: our clients and our people.
Previous Role:
Company Name: Weightmans
Job Title: Business Services and Innovation Director, Owner
Start Date: May 2017