Chief Information Officer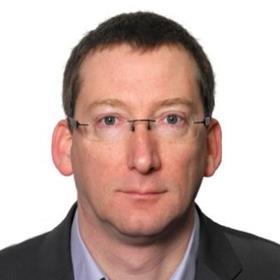 A people focused leader with over 25 years of experience in driving exponential top-line growth and bottom-line efficiencies through IT technology and data enabled processes.
Obsessed with transforming IT teams towards an agile culture, thriving while deploying and supporting an innovative IT backbone supporting market focused IT systems.
Current Role
Company Name: Ontex
Job Title: Chief Information Officer
Start Date: February 2022
Company Industry: Consumer Goods
Location: Ghent Metropolitan Area
Ontex is a leading international producer of personal hygiene solutions for babies, women and adults. Our quality, value-for-money products are distributed in more than 110 countries through leading retailer private labels, as well as under our own local brands. We engineer and produce our products in 19 plants and 7 R&D labs on 5 continents.
Together with our employees we defined our values, which represent our core strengths and are a guiding compass towards the realization of our strategy and vision. These five corporate values define what we stand for at Ontex. · Passion. We care: we champion Ontex in everything we do. · Reliability. We deliver on expectations. · Integrity. We each take responsibilities for doing the right thing. · Drive for results. Only our best is good enough. · Everyone. We work together to achieve our shared goals.
Previous Company:
Company Name: Danone
Job Title: Senior IT Business Partner
Start Date: January 2019