Chief Information Security Officer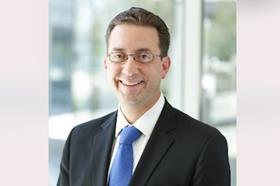 I am an industry professional with over 25 years in the fields of information technology, technology risk, cyber security, resiliency, business continuity, consulting, and physical security. My previous experiences have provided me with a wide education in directing security departments for large global financial services organizations, while balancing diverse business cultures and legislative mandates. I have spent the last 17 years as a CSO/CISO reporting directly to executive management and frequently presenting to Boards of Directors. I have repeatedly demonstrated an ability to measure necessary security initiatives against business requirements, while driving change via "managing through influence," and direct authority, in highly complex and matrixed businesses. I thrive in building programs from the ground up and driving them to full maturity. As the first Global CISO at Experian, and the first Global CSO at DTCC, I was responsible for creating comprehensive security organizations from components across the firm. This included all the aspects of strategy creation, functional planning, consensus building, program deployment, effective measurement, and optimization. My current role at DTCC includes a significant amount of regulatory engagement across multiple business lines and supervisory agencies. Accounting for 3 of the 8 US systemically important financial market utilities ("SIFMU") as defined by the Dodd Frank Act, DTCC is critical to the orderly operation of the US financial markets. As the Head of Operational and Technology Risk & Chief Security Officer, I am ultimately responsible for the protection of all critical services, which equates to over $2 quadrillion ($2,000,000,000,000,000.00) of transaction processing in 2020.
Current Role
Company Name: BlackRock
Job Title: Chief Information Security Officer
Start Date: March 2022
Company Industry: Financial Services
Location: Greater Boston
BlackRock is a global asset manager and technology provider. Our purpose is to help more and more people experience financial well-being. We help millions of people invest to build savings that serve them throughout their lives. We make investing easier and more affordable. We advance sustainable investing because our conviction is it delivers better outcomes for investors. We contribute to a more resilient economy that benefits more people.
Previous Company:
Company Name: Sheltered Harbor
Job Title: Co-Chair, Board of Directors
Start Date: March 2021