Chief Information Security Officer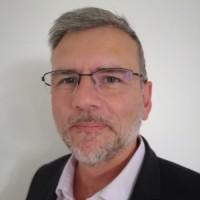 Accelerate the digitization of business activities by integrating cybersecurity from the design of offers/products and services.
Ensuring the integrity, availability or confidentiality of data, content, products or services, being able to detect and react as quickly as possible, being able to rebuild IS in the event of extreme shocks, these are the missions that fall to a cybersecurity team.
Rely on recognized standards (NIST CSF, ISO27xxx, LPM/NIS etc.) while adapting them to the culture of the company, plan a rise in cybersecurity maturity modeled on the velocity and challenges of the organization, create a cybersecurity culture within the company, lead and develop a cybersecurity team, study and integrate the latest technological developments (the cloud, multi-cloud, hyperconvergence, microsegmentation, etc.) or conceptual (zero-trust , SASE, etc.) are all activities that motivate me on a daily basis in this area of cybersecurity.
Current Role
Company Name: SEPHORA
Job Title: Chief Information Security Officer
Start Date: June 2022
Company Industry: Retail
Location: Greater Paris Metropolitan Region
At Sephora, we stand together and we stand for something more since 1969. For empowerment, for exploration, for the opportunity to impact people's lives through the unlimited power of beauty. As part of the LVMH family, Sephora's excellence, innovation, and entrepreneurial spirit have made us the world's leading beauty retailer growing twice faster than the market. With our 2 600 stores & corners in 38 markets and our 31 websites, we offer clients a unique retail experience with innovative services and nearly 300 beauty brands including Sephora's own brand, Sephora Collection. Beautifying people's lives is a full-time challenge that our more than 40 000 passionate in-store and Head Office team members tackle every day. At Sephora, you can unleash your creativity, because we've got disruptive spirit. You can learn and evolve, because we empower you to be your best. You can be yourself, because you are what sets us apart. Sparked by energy and excitement, our passion is contagious. So if you are ready to make your mark at a leading global retailer and belong to something beautiful, join us and reimagine your future, with Sephora.
Previous Company:
Company Name: TF1 le Groupe
Job Title: Directeur Cybersécurité
Start Date: August 2019