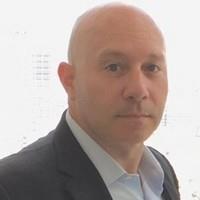 Over twenty years of progressive experience providing in-house legal, compliance and regulatory support to the environmental (EPA, CAA, CWA, RCRA, TSCA), energy ( e.g., interstate natural gas pipeline, power and natural gas retail marketing, wholesale power generation, energy commodities futures trading), banking and agriculture commodities (e.g., softs, ags, production, distribution, marketing, futures trading) industries.
Current Role
Company Name: Olam
Job Title: Chief Compliance Officer
Start Date: January 2022
Company Industry: Food & Beverages
Location: Southport, Connecticut, United States
Established in 1989, Olam is a leading food and agri-business operating across the value chain in more than 60 countries, supplying various products to more than 19,800 customers worldwide. Whether its working with coffee farmers in Africa, growing our almonds in Australia, or developing innovative cocoa and spice ingredients in the USA, we help our customers meet increasing consumer demands for sustainable sourcing and healthy foods.
Previous Role:
Company Name: Olam
Job Title: Senior Vice President, Global Head of Market Compliance
Start Date: April 2017