Managing Director & Chief Technology Officer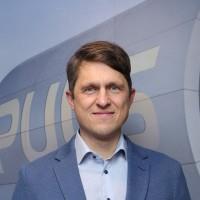 Developing myself; bringing technology to the market; interacting and working with people from multiple backgrounds and nationalities; developing ideas together.
Current Role
Company Name: PULS Group
Job Title: Managing Director & Chief Technology Officer
Start Date: January 2022
Company Industry: Electrical & Electronic Manufacturing
Location: Bonn, North Rhine-Westphalia, Germany
Welcome at PULS Group – the technological leader for DIN rail power supplies The PULS Group is fully committed to the development and production of DIN rail power supplies. This focus makes us as organisation unique worldwide. Without our products your everyday life would stand still. Our power supplies provide essential energy for electrical systems used in the industrial sector as well as in trains, building automation, the energy sector, in the logistics and in a broad range of further areas. All our products reflect the PULS maxim: we strive for innovation. You can experience this dedication by using our power supplies that stand out due to their high efficiency and reliability as well as the longest life time and smallest construction size.
Previous Role:
Company Name: ZVEI - German Electrical and Electronic Manufacturers' Association
Job Title: Board Member
Start Date: October 2020