Chief Information Officer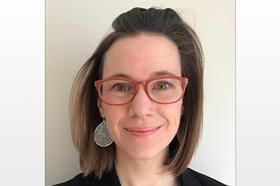 I am an experienced technical leader and research manager now driving organization effectiveness across the IBM CIO global team as Chief of Staff to the CIO. This includes streamlining strategic initiatives, overseeing CIO leadership operations and program management, leading special project initiatives, and driving cross-team coordination and communication. I have passion for sustainability initiatives and a technical background in molecular biochemistry and biophysics.
Current Role
Company Name: IBM
Job Title: Chief Information Officer
Start Date: March 2022
Company Industry: Information Technology & Services
Location: Ridgefield, Connecticut, United States
At IBM, we do more than work. We create. We create as technologists, developers, and engineers. We create with our partners. We create with our competitors. If you're searching for ways to make the world work better through technology and infrastructure, software and consulting, then we want to work with you. We're here to help every creator turn their "what if" into what is. Let's create something that will change everything.
Previous Company:
Company Name: IBM
Job Title: Research Manager - Climate & Sustainability
Start Date: January 2021