Chief Information Officer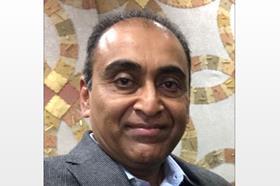 Technical professional with diversified leadership experience in enterprise applications development and management, with over 23 years of experience in software development life-cycle for large multi-tier applications. Deep expertise in directing and delivering large, complex, multi-year projects, with a matrix team of employees and consultants, driving efficiencies and processes in highly competitive markets. Lead variously sized technology teams, including on and off-shore personnel. Equally adept in performing at various levels of the ladder as needed – from solution architecture to c-level strategic thinking.
Current Role
Company Name: Matson, Inc.
Job Title: Chief Information Officer
Start Date: March 2022
Company Industry: Transportation/Trucking/Railroad
Location: San Ramon, California, United States
Matson is the premier expert in navigating supply chain challenges, bringing 140 years of expertise to the complexities of moving freight. Since 1882, we have been the leader in ocean shipping throughout the Pacific. Our success was built steadily, year after year, on a foundation of high trust relationships. We are the lifeline for Hawaii, Alaska, Guam, and islands of the South Pacific and we provide the top shipping solutions in the world's largest trade lane, Asia to the U.S. West Coast. Along with our subsidiaries Matson Terminals and Matson Logistics, we are dedicated to exceeding customer expectations with quality, reliability, and integrity.
Previous Company:
Company Name: Matson, Inc.
Job Title: Director Enterprise Applications
Start Date: June 2006