DPO Group & Chief Compliance Officer Group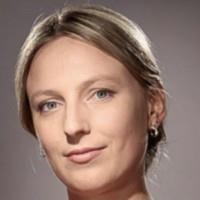 Having started my professional career as a lawyer in Geneva, I had the opportunity to work in English and internationally (mainly OHADA & offshore law) before arriving at FI Group. First focused on contracts and litigation, I had the opportunity to participate in the creation of other entities (Belgium, UK, Italy), then, the confidence of the Management allowed me to create the department of FI Group France, for which I took responsibility.
Current Role
Company Name: FI Group
Job Title: DPO Group & Chief Compliance Officer Group
Start Date: January 2022
Company Industry: Management Consulting
Location: France
FI Group helps companies finance innovation by securing funding for their Research and Development (R&D) activities. We achieve this through the comprehensive management of R&D grants and tax incentives. Thanks to our extensive expertise in this area, we advise our clients on how optimize their R&D activities, and drive company growth.
Previous Role
Company Name: FI Group
Job Title: DPO
Start Date: May 2019