Chief Information Officer | Director Information & Technology | Member of the Supervisory Board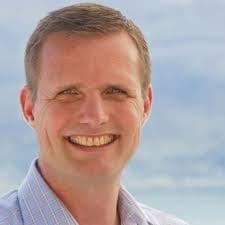 Experienced director / executive with a broad view on technology alignment in complex environments. A drive to improve organisations, processes & technology and implement the digital agenda.
Current Role
Company Name: anDREa B.V.
Job Title: Member of the Supervisory Board
Start Date: January 2022
Company Industry: Hospital & Health Care
Location: The Randstad, Netherlands
anDREa develops, distributes and promotes the Digital Research Environment Azure DRE. The Azure DRE puts organizations and researchers in control of data management, while being compliant and saving time and money. This digital environment enables researchers to access and work with their own data, analytics and tooling, and collaborate with others. Are you interested in implementing high-quality research data management and creating results with real impact? Then contact anDREa to learn more about the Azure DRE SAAS solution.
Other Active Role:
Company Name: Erasmus MC
Job Title: Chief Information Officer | Director Information & Technology
Start Date: August 2015
Previous Company:
Company Name: Maasstad Ziekenhuis
Job Title: Chief Information Officer | Manager Information, Technology & Services
Start Date: June 2013