Chief Information Officer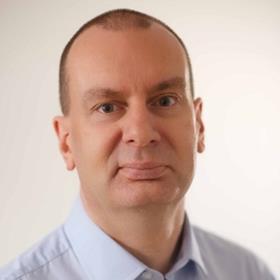 I thrive on taking businesses on the digital transformation journey. I have a strong technology and E2E Supply Chain pedigree having held senior IT and Supply Chain transformation roles in a number of businesses. I am passionate about customer centricity and therefore put the customer front and foremost of any solution, be it technology or supply chain focused.

I have a proven track record of delivering results in listed, private, PE backed and public sector organisations. These experiences are gained from UK and international roles and across sectors including Retail, Luxury, Publishing and B2B. I thrive working with diverse teams across the business to deliver results.
Current Role
Company Name: Clarks
Job Title: Chief Information Officer
Start Date: February 2022
Company Industry: Retail
Location: Chipping Norton, England, United Kingdom
It began with a flash of inspiration. It was 1825 in the Somerset village of Street and James Clark was busy working at the tannery owned by his brother, Cyrus. Among the sheepskin rugs, the off-cuts and cast-offs were piling up when James had a brainwave: "Slippers!". And the rest, as they say, is history. A few stitches and a few years later, the sheepskin slipper was born.
It was the very first Clarks shoe and the opening chapter in a remarkable story that continues to unfold to this day. In the decades that have passed since the young Mr. Clark's eureka moment our shoes have seen social, political and economic revolution. They've seen fashions in footwear come and go, and come again – everything from court shoes and winklepickers to wedge heels, sandals and sneakers. They've tapped to the beat of crooners, rockers, Britpoppers and hip hoppers. They've walked, marched, strode and sashayed through an ever-changing world.
New technology, state-of the-art facilities and our love of shoes means we're not only the number one shoe brand in the UK. With continuing growth in North America, Western and Eastern Europe, India and China, we're also the world's largest casual and smart shoe company and the fourth largest footwear company on the planet.
We've come a long way since Cyrus and James Clark and the 'Brown Petersburg'. But their vision and passion live on in our shoes. You could say we're following in their footsteps.
Previous Company:
Company Name: La Perla
Job Title: Chief Information Officer
Start Date: December 2019