Interim Chief Information Officer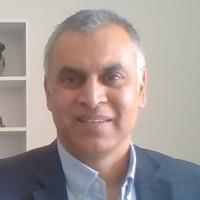 Accomplished leader helping organisations realise transformation and change in support of the business strategy for growth, retention or turnaround. Expert in setting operating model, optimising IT organisations, and delivery focused on commercial and value realisation. Delivered global enterprise-wide programs for cloud transformation, re-platforming, integrations, SaaS products, M&A and IT consolidation. Benefited large Fortune 100 organisations to start-ups across Healthcare, Enterprise Software, IT Infrastructure, Telecommunications, Finance and Human Capital.
Current Role
Company Name: Amnesty International
Job Title: Interim Chief Information Officer
Start Date: January 2022
Company Industry: Non-profit Organization Management
Location: London, England, United Kingdom
Amnesty International is a global movement of more than 7 million people who campaign for a world where human rights are enjoyed by all. We reach almost every country in the world and have more than 2 million members and supporters who drive forward our fight for rights; more than 5 million activists who strengthen our calls for justice. Our vision is for every person to enjoy all the rights enshrined in the Universal Declaration of Human Rights and other international human rights standards. We are independent of any government, political ideology, economic interest or religion, and are funded mainly by our membership and public donations.
Previous Company:
Company Name: Optum
Job Title: Director, Digital and Technology Transformation
Start Date: September 2014