Chief Information Security Officer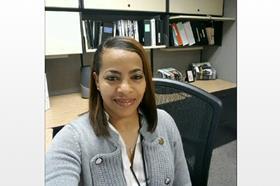 Experienced Information Security Officer with a demonstrated history of working in the information technology and services industry. Skilled in Forensic Analysis, SSL Certificates, CISA, Network Security, Business Administration and Business Intelligence. Strong information technology professional with a Master Degree in Information Systems - Cybersecurity. A Doctorate of Ministry focus in Theological /Seminary studies from NDU/Claremont Theology, and mentoring young women for positive leadership skills and growth for success. Part-time Adjunct in Religious Studies.
Current Role
Company Name: Riverside University Health System
Job Title: Chief Information Security Officer
Start Date: March 2022
Company Industry: Hospital & Health Care
Location: Los Angeles Metropolitan Area
RUHS – Medical Center stands as a pillar of excellence in health care and medical education in the region.
Other Active Roles:
Company Name: Local Government
Job Title: Information Security Officer
Start Date: February 2007