Chief Information Security Officer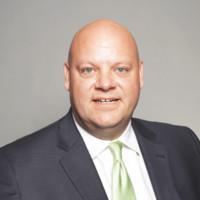 Shane Rolland is a solutions-focused Information Security professional with more than 20 years of success across multiple industries. Prior to joining The IIA, Shane was a Cyber Security Leader at Optiv and previously held the position of Chief Information Security Officer for BankUnited. He has also served in manager or higher level positions at PwC, RSM McGladrey, and EY.
Current Role
Company Name: Seacoast Bank
Job Title: Chief Information Security Officer
Start Date: June 2022
Company Industry: Banking
Location: Fort Lauderdale, Florida, United States
Since 1926, Seacoast Bank has succeeded through a clear vision, planned strategic growth, and talented, professional employees. Seacoast provides integrated financial services including commercial and consumer banking, wealth management, and mortgage services to customers at over 50 full-service branches across Florida, and through advanced mobile and online banking solutions. Seacoast Bank is the wholly-owned subsidiary bank of Seacoast Banking Corporation of Florida (NASDAQ: SBCF), one of the largest community banks headquartered in Florida. As of March 31, 2022 Seacoast Bank has nearly 1,000 associates, $10.9 billion in assets, and $9.2 billion in deposits.
Previous Company:
Company Name: IIA
Job Title: Managing Director of Information Security
Start Date: August 2021