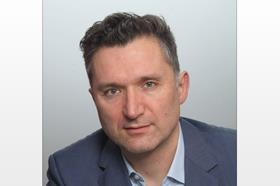 Sebastien is now the Chief Technology Officer at NTS-Group.
Current Role
Company Name: NTS-Group
Job Title: Chief Technology Officer
Start Date: March 2022
Company Industry: Mechanical Or Industrial Engineering
Location: Eindhoven, North Brabant, Netherlands
NTS develops, produces, assembles and tests complex (opto-)mechatronic systems and mechanical modules, which helps accelerating her customers' innovations and hence contributes to a more sustainable, healthy and future-proof world. We are partner of choice for precision technology. As a first-tier system supplier, NTS provides just that extra bit of know-how on production that enables cost-effective manufacturing. NTS is the partner of choice for modules and systems in which precise motion and positioning are key. NTS focuses on large high-tech OEMs active in markets with high levels of product diversity, low volumes and high complexity, such as the semiconductor, life sciences & analytical and digital printing markets.
Previous Company:
Company Name: Thermo Fisher Scientific
Job Title: Senior Director of Service Innovation and Marketing
Start Date: March 2020