Chief Information Security Officer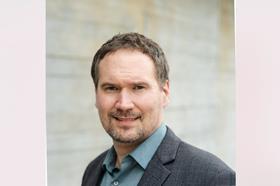 Experienced Information Security professional with a demonstrated history of working in the higher education industry. Skilled in Policy, Vulnerability Management, Incident Response, Public Speaking, Compliance, Management, and Information Security. Strong information technology professional with a Bachelor of Science in Mathematics from Villanova University.
Current Role
Company Name: Dartmouth College
Job Title: Chief Information Security Officer
Start Date: March 2022
Company Industry: Higher Education
Location: Greater Boston
Dartmouth College educates the most promising students and prepares them for a lifetime of learning and of responsible leadership, through a faculty dedicated to teaching and the creation of knowledge.
Previous Role:
Company Name: Dartmouth College
Job Title: Senior Director of Information Security
Start Date: June 2020