Chief Commercial Officer, Head of Strategy & Execution Risk & Broking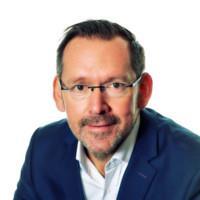 Scott has over 25 years of management consulting experience, working across a range of industries and organizations. Currently, Head of Asia and Head of Corporate Risk & Broking for Asia, Scott has overall responsibility for WTW's business across all business segments and has operational responsibility for the Asia Broking Segment. In this role, he is responsible for our client experience, revenue growth, and ensuring the well-being, attraction, retention and engagement of colleagues. Scott is a member of the WTW Global CRB Leadership team.
Scott holds a BSc. degree in Psychology with honors from Brunel University and is a Chartered Psychologist and Associate Fellow of the British Psychological Society (CPsychol AFBPsS). Scott is a passionate and energetic leader having spent most of his career working globally, in both mature and emerging markets, within the professional services, risk and advisory industry. Scott's expertise and topics of interest include global talent management, mergers & acquisitions, organization transformation, sales and strategic account management, business development and integrated risk management. Scott leads WTW in areas of organizational transformation and sales leadership and has built multiple go-to-market strategies for WTW businesses across the globe.
Current Role
Company Name: Willis Towers Watson
Job Title: Chief Commercial Officer, Head of Strategy & Execution Risk & Broking
Start Date: January 2022
Company Industry: Financial Services
Location: London, England, United Kingdom
At WTW (NASDAQ: WTW), we provide data-driven, insight-led solutions in the areas of people, risk and capital. Leveraging the global view and local expertise of our colleagues serving 140 countries and markets, we help you sharpen your strategy, enhance organizational resilience, motivate your workforce and maximize performance.
Previous Role:
Company Name: Willis Towers Watson
Job Title: Managing Director
Start Date: April 2012