SVP, Chief Information Security Officer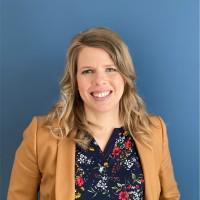 In my nearly 20 years of experience in the Information Security space, I have established myself as an inclusive and proactive leader who is focused on building the highest security outcomes for my business partners. Passionately, I am also an advocate for women in IT, especially Information Security. I co-founded the Farmers Insurance Women in Cyber Security affiliate, I mentor women through a variety of platforms and also work with girls in STEM programs, all striving to grow, develop and encourage women to enter and thrive in the technology space.
Current Role
Company Name: US Foods
Job Title: SVP, Chief Information Security Officer
Start Date: June 2022
Company Industry: Food & Beverages
Location: Grand Rapids Metropolitan Area
US Foods is one of America's great food companies and a leading foodservice distributor, partnering with approximately 300,000 restaurants and foodservice operators to help their businesses succeed. With 28,000 associates and more than 70 locations, US Foods provides its customers with a broad and innovative food offering and a comprehensive suite of e-commerce, technology and business solutions. US Foods is headquartered in Rosemont, Ill., and generates more than $28 billion in annual revenue. Visit usfoods.com to learn more.
Previous Company:
Company Name: Farmers Insurance
Job Title: Chief Information Security Officer
Start Date: October 2019