Chief Information Officer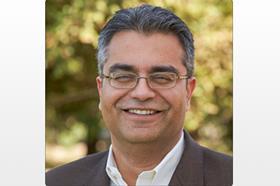 Sanjay is now the Chief Information Officer at the Republic National Distributing Company.
Current Role
Company Name: Republic National Distributing Company
Job Title: Chief Information Officer
Start Date: March 2022
Company Industry: Wine & Spirits
Location: Alpharetta, Georgia, United States
With roots extending before Prohibition, Republic National Distributing Company (RNDC) is a family-owned business that has evolved into one of the nation's largest wholesale wine and spirits distributor, employing more than 13,000 associates across 37 states and the District of Columbia. We offer a vibrant culture for professionals who desire work that makes them feel accomplished, challenged and engaged. The foundation of our success is grounded in the core values of family, customer focus, accountability, honesty and professionalism. We are recognized in the industry for exceptional professional development and career advancement opportunities that deliver excellence in customer service, business results and job satisfaction. Our knowledge in the process and craft of alcoholic beverage production fuels our passion for the art of selling lifestyle products. With high-energy professionals who genuinely enjoy their jobs, RNDC believes if it's fun, we're doing it right.
Previous Company:
Company Name: E. & J. Gallo Winery
Job Title: CIO & Strategic Business Planning Team Member
Start Date: February 2014