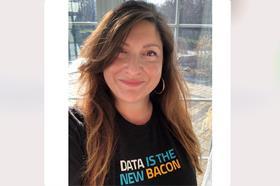 Sandy is now the Chief Data Officer at Equifax Canada Co.
Current Role
Company Name: Equifax Canada Co.
Job Title: Chief Data Officer
Start Date: March 2022
Company Industry: Financial Services
Location: Greater Ottawa Metropolitan Area
Equifax Canada is a data, analytics, and technology company that believes knowledge drives progress. We help businesses acquire more customers, minimize portfolio risk and reduce loss related to fraud. Our passion for supporting clients creates insights that help people live their financial best and helps businesses operate efficiently and profitably. We work with businesses of all sizes to provide unique, intelligent and tailored solutions that help power decisions to move forward. From small businesses and medium enterprises to national and international corporations, we support clients in a variety of sectors including financial services, retail, telecommunications, public sector, automotive and commercial finance.
Previous Company:
Company Name: Canada Border Services Agency
Job Title: Chief Data Officer
Start Date: December 2019