Chief Information Officer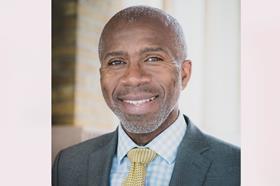 Values based, transformational and strategic technology leader with over 10 years Director level IT leadership experience. I am highly capable of running large IT departments, multi-million operational and capital budgets. I have a track record of working across organizational boundaries to deliver pan-organisational solutions. I am a highly effective communicator, motivator and enabler, developing and mentoring managers and teams alike. I am an active thought leader in the IT community. I have developed and implemented innovative IT strategies at UCL ('Technology Transformation'), Royal Holloway ('2020IT') and St Mary's University ('Go Digital').
Current Role
Company Name: University of Northampton
Job Title: Chief Information Officer
Start Date: March 2022
Company Industry: Higher Education
Location: United Kingdom
The University of Northampton is a higher education establishment situated in the heart of England and offers various subjects at undergraduate and postgraduate level, including Doctoral and PhD awards through Research. The University is globally renowned in subject specialisms such as Wastes Management, Social Enterprise, Health, Leather Technology, Teaching, Art, Design, and Fashion.
Other Active Roles:
Company Name: Advance HE | The Orpheus Centre
Job Title: Member - Strategic Advisory Group (Leadership and Management) | Member Board of Trustees
Start Date: October 2021 | July 2021
Previous Company:
Company Name: St. Mary's University, Twickenham
Job Title: Chief Information Officer
Start Date: March 2017