Chief Information Security Officer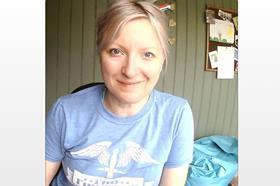 A futurist and change driven individual who believes in better. Working to make security simple and ensuring privacy is always by design. A qualified data protection practitioner, cyber and information security risk professional with experience in card processing compliancy. Wrapping it all together with transparency and positive leadership.
Current Role
Company Name: Davies Group
Job Title: Chief Information Security Officer
Start Date: March 2022
Company Industry: Insurance
Location: United Kingdom
We deliver professional services and technology solutions across the risk and insurance market, including claims, underwriting, distribution, regulation, customer experience, human capital, digital transformation and change management. Our global team of more than 5,500 professionals operate across the UK, Ireland, Bermuda, the US, Canada, Spain, Switzerland & India, providing specialist solutions to more than 1000 highly regulated and global clients - helping them to manage risk, operate their core business processes, transform and grow.
Previous Company:
Company Name: Agiito
Job Title: Chief Information Officer
Start Date: August 2020