Chief Sustainability Officer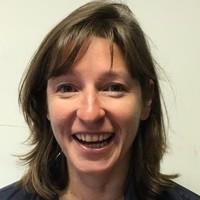 Sabine has recently become the Chief Sustainability Officer for Fiven ASA, after being their WW HSE Director since mid-2019.
Current Role
Company Name: Fiven ASA
Job Title: Chief Sustainability Officer
Start Date: February 2022
Company Industry: Chemicals
Location: Liège, Walloon Region, Belgium
Fiven is committed to delivering innovative and sustainable solutions for the industries of today and tomorrow. The experience and history of our business reaches back to over 100 years. Fiven is clearly established as the worldwide leader in the business of silicon carbide grains and powders. At the heart of industry, we pride ourselves in serving many customers, leaders in their own segment, across the world, through long-term, trust-based relationships.
Previous Role:
Company Name: Fiven ASA
Job Title: WW HSE Director
Start Date: May 2019