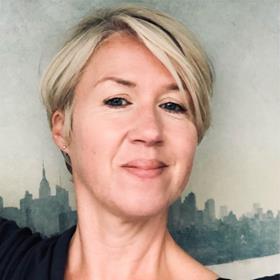 Experienced Legal Director with a demonstrated history of working in the tech industry. Skilled in Privacy Law, IT Law, commercial contracts, cross-functional projects and pioneering. Strong legal professional graduated from Grotius Academie and Harvard Business School.
Current Role
Company Name: PostNL
Job Title: Chief Privacy Officer
Start Date: February 2022
Company Industry: Logistics & Supply Chain
Location: Amsterdam, North Holland, Netherlands
We are PostNL, the mail and logistics solutions provider for all. With our mail and parcel deliverers who get everywhere, our over 4,800 PostNL locations and 11,000 postboxes, we are always nearby. We aim to be our customers' favourite deliverer by making it as easy as possible for them to send and receive parcels and letters. Our over 37,000 people are right at the heart of society. On weekdays, we deliver an average 1.2 million parcels and 8 million letters across the Benelux region. Our focus is on quality for our customers, creating opportunities for our people and adding value for our stakeholders through growth, digitalisation and sustainability initiatives. We optimise and support our physical networks by using smart digital solutions and launching new propositions that create value for our customers. We build long-lasting working relationships by acting as a good employer and client for everyone who works for and with us. To make our deliveries as sustainable as possible, we cover a lot of kilometres on foot or by bicycle or e-bike, provide innovative city logistics, use cleaner fuels, and use electric vans and light electric trucks.
Other Active Role:
Company Name: LantarenVenster
Job Title: Vrijwilliger (gastvrouw film/muziek)
Start Date: July 2021
Previous Company:
Company Name: Het Nederlandse Rode Kruis
Job Title: Vrijwilliger Bron- en Contactonderzoek
Start Date: November 2020