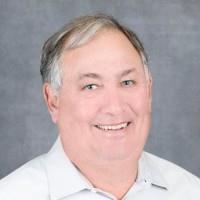 My executive and leadership strengths include strong demonstrated strategic, financial, sales, marketing and operational experience in a global/international professional services environment. I have built and grown several businesses from scratch as well as nurtured existing struggling businesses into profitable growth, I also have deep experience with acquisitions and integrating international businesses into a professional services firm. Lastly, my operationally focused restructuring skills have delivered significant financial performance improvements on multiple occasions.
Current Role
Company Name: ASGN Incorporated
Job Title: Chief Technology Officer
Start Date: January 2022
Company Industry: Information Technology & Services
Location: Agoura Hills, California, United States
ASGN Incorporated (NYSE: ASGN) helps leading corporate enterprises and government organizations develop, implement, and operate critical IT and business solutions through its integrated offering of professional staffing and IT solutions.
Previous Role:
Company Name: Apex Systems
Job Title: Executive Vice President, Consulting Services
Start Date: November 2009