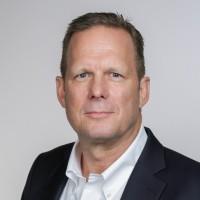 Having also been the Board Director since 2016 and Chairman of Technology Committee since 2017, Rob Smith is now the Chief Executive Officer of KION Group supply chain solutions.
Current Role
Company Name: KION Group
Job Title: Chief Executive Officer
Start Date: January 2022
Company Industry: Machinery
Location: Frankfurt Rhine-Main Metropolitan Area, Germany
The KION Group is among the world's leading suppliers of industrial trucks and supply chain solutions. Its portfolio encompasses industrial trucks, such as forklift trucks and warehouse trucks, as well as integrated automation technology and software solutions for the optimization of supply chains, including all related services. Across more than 100 countries worldwide, the KION Group's solutions improve the flow of material and information within factories, warehouses, and distribution centers.
Previous Company:
Company Name: Konecranes
Job Title: President and CEO
Start Date: February 2020