Chief Information Officer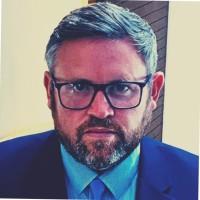 A transformational leader, Richard can confidently represent technology in the boardroom and has a proven track record of delivering business value through digital and technology transformation.A business focused CIO with international experience across the US, Europe and Asia, Richard is currently Group Chief Information Officer of SHV Holdings based in the Netherlands. SHV Holdings is a privately owned Dutch trading company, regarded as one of the world's largest private trading groups, with interests in transport, retail, oil, food and financial services.
Current Role
Company Name: SHV Holdings Company
Job Title: Chief Information Officer
Start Date: January 2022
Company Industry: Retail
Location: Netherlands
SHV is a privately-held family company.
SHV originated in 1896 in the Netherlands from a merger between a number of large coal trading companies. After the decline of coal as the primary source of energy, halfway through the twentieth century, SHV decided to diversify and move into other business areas.
Previous Company:
Company Name: Adani Ports and SEZ
Job Title: CIO and Senior Vice President
Start Date: December 2019