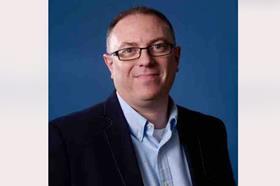 A creative and dynamic business strategist. Key achievements in Enterprise Risk Strategy, Financial Risk, Corporate Strategy & most importantly building winning teams across global markets. An excellent communicator who is focused on execution and driving results that are aligned to the goals of the business.
Current Role
Company Name: Paysafe Group
Job Title: Chief Risk Officer
Start Date: March 2022
Company Industry: Financial Services
Location: Greater Dublin
Paysafe Limited ("Paysafe") (PSFE: NYSE) (PSFE.WS) is a leading specialized payments platform. Its core purpose is to enable businesses and consumers to connect and transact seamlessly through industry-leading capabilities in payment processing, digital wallet, and online cash solutions. With over 20 years of online payment experience, an annualized transactional volume of US $100 billion in 2020, and approximately 3,400 employees located in 12+ global locations, Paysafe connects businesses and consumers across 70 payment types in over 40 currencies around the world. Delivered through an integrated platform, Paysafe solutions are geared toward mobile-initiated transactions, real-time analytics and the convergence between brick-and-mortar and online payments.
Previous Role:
Company Name: Paysafe Group
Job Title: Chief Risk Officer (CRO)
Start Date: October 2019