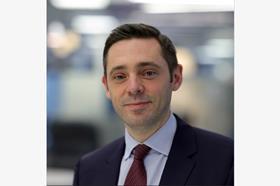 Richard has recently become Interim Chief Risk Officer after being TSB Bank's Prudential Risk Oversight Director since the start of 2021.
Current Role
Company Name: TSB Bank
Job Title: Interim Chief Risk Officer
Start Date: March 2022
Company Industry: Banking
Location: Greater Leeds Area
At TSB we're pioneering a new kind of banking for Britain – one that's simple, straightforward and cares about people. We offer friendly, honest and convenient banking that's designed to meet our customers' needs, not just ours. It's what makes us different – that and our commitment to the communities we serve. We want to make banking better for everybody.
Previous Role:
Company Name: TSB Bank
Job Title: Prudential Risk Oversight Director
Start Date: Interim Chief Risk Officer (CRO)