Chief Information Security Officer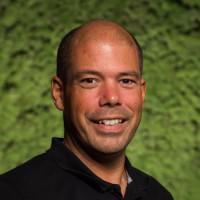 Rémon is now the Chief Information Security Officer at VIGO.
Current Role
Company Name: VIGO
Job Title: Chief Information Security Officer
Start Date: June 2022
Company Industry: Hospital & Health Care
Location: Gennep, Limburg, Netherlands
VIGO is a leading organization in youth care, forensic care and mental health care. With a sustainable and integrated offer, we offer young people and adults the prospect of recovery and participation in society. Our strength: from start to finish, and in all phases of life, we help our clients: from educational and developmental problems to psychological and psychiatric problems, even when criminal behavior is involved. Not the condition, but the client as a person is central to us.
VIGO works in a large area in the South and Central Netherlands and consists of organizations in youth care (Rubicon, Pactum and Special Youth Work), forensic care (de Rooyse Wissel) and mental health care (Vincent van Gogh and Centiv). Each organization works independently in its own region for specific target groups. Together we offer the best possible care: person-oriented, in their own environment, with the client in control as much as possible.
Previous Company:
Company Name: Omgevingsdienst Zuid-Holland Zuid (OZHZ)
Job Title: Information manager
Start Date: September 2016