Chief Information Officer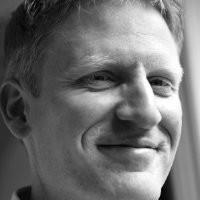 Remco has recently become the Chief Information Officer at Noordwest Ziekenhuisgroep.
Current Role
Company Name: Noordwest Ziekenhuisgroep
Job Title: Chief Information Officer
Start Date: June 2022
Company Industry: Hospital & Health Care
Location: Amsterdam, North Holland, Netherlands
Noordwest Hospital Group is a hospital organization with locations in Alkmaar, Den Helder, Heerhugowaard, Limmen, Schagen and Texel. For multiple treatments, we are among the top in the Netherlands for both quality and quantity. In the larger Noord-Holland Noord region, we are at the forefront when it comes to introducing new research methods, techniques and treatment methods. The scale of our hospital makes it possible for us to do a lot of scientific research. The Alkmaar location is the center for trauma care for Noord-Holland Noord. At this location we also have an oncology center, a center for birth care, a cardiovascular center and a wide range of care related to the musculoskeletal system. The Den Helder location is indispensable for basic acute (birth) care.
Previous Company:
Company Name: Logius
Job Title: Manager Business Development Digital Government Services
Start Date: October 2020