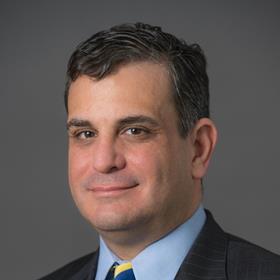 Raja is now the Chief Risk Officer of Valley Bank.
Current Role
Company Name: Valley Bank
Job Title: Chief Risk Officer
Start Date: April 2022
Company Industry: Banking
Location: New York City Metropolitan Area
Valley National Bank is a regional financial institution with approximately $50 billion in assets and more than 200 branches located throughout New Jersey, Manhattan, Brooklyn, Queens, Long Island, Florida and Alabama. Valley was founded in 1927 on the simple principle of creating better banking opportunities for our customers and helping communities grow and prosper. For over 95 years, more than 4,000 of our professional banking associates have embraced this spirit by providing a full range of commercial and retail banking services, home mortgage and commercial lending, wealth, insurance and estate planning solutions to help our customers and communities achieve financial success. We believe that better banking begins with a conversation. That's why we work hard every day to provide personalized financial solutions that help our clients address their toughest challenges and embrace their greatest opportunities. Our employees are the foundation of our culture and are committed to helping our clients succeed. We invite you to learn more about Valley and why it is a great place to find a challenging and rewarding career.
Previous Company:
Company Name: InsureConnect GmbH
Job Title: CFO & COO
Start Date: 2015