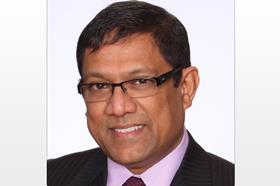 Pushpendu is now the Chief Technology Officer at Follett Higher Education.
Current Role
Company Name: Follett Higher Education
Job Title: Chief Technology Officer
Start Date: March 2022
Company Industry: Retail
Location: Buffalo Grove, Illinois, United States
Follett Higher Education is higher education's leading academic retailer, operating more than 1,100 campus stores, and boasting an assortment of products and services to drive access, affordability and student success. As a multi-channel academic retailer, we rank #57 on Digital Commerce 360's Top 1000 Report, which analyzes and ranks the leading retailers in North America.
Previous Company:
Company Name: Ensemble Health Partners
Job Title: Chief Technology Officer
Start Date: November 2020