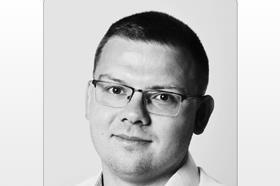 Pieter is an experienced consultant in the domains of data protection & privacy (GDPR/AVG), data governance and compliance. He successfully completed many projects in the financial services domain. Pieter is specialised in enhancing data protection and privacy for Dutch and international insurance companies by setting up customized Privacy Control Frameworks.His flexible way of working seamlessly integrates with the Agile and Scrum principles. Pieter is service-oriented and energetic. He excels in complex environments with conceptual challenges, where a successful stakeholder management with different business units, countries and departments is essential for success.
Current Role
Company Name: Erasmus MC
Job Title: Chief Privacy Officer
Start Date: March 2022
Company Industry: Hospital & Health Care
Location: Amsterdam, North Holland, Netherlands
We are Erasmus MC. Our roots lie in Rotterdam, a city and port of international standing. We are the most innovative university medical center in the Netherlands and one of the world's leading centers of scientific research. We are committed to achieving a healthy population and pursuing excellence in healthcare through research and teaching.
Other Active Role:
Company Name: Risco Consulting
Job Title: Independent Privacy, Data Protection & GDPR Compliance Consultant
Start Date: April 2019
Previous Company:
Company Name: ABN AMRO Bank N.V.
Job Title: Expert Consultant GDPR Compliance (via Risco Consulting)
Start Date: August 2021