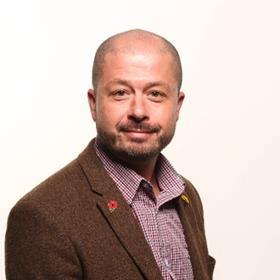 20+ years in the National Health Service (NHS) in various senior IT roles. Individual who believes technology can truly make a positive difference in aiding the delivery of healthcare practices. Really enjoy being part of a highly, performing, motivated and driven IT team.

A highly-adaptable & results-driven IT Leader with a successful background in IT Operations, Service Delivery, Programme Management and now heading up software development. Commercially-aware, with a broad range of IT experience.

Strategic approach to successful IT leadership, engaging with key business stakeholders & 3rd parties, delivering 'cost appropriate' IT solutions and business process change via emerging technology solutions.

Financial management experience, with direct control of OPEX and CAPEX budgets of up to £5m+

Highly-experienced in bringing together teams & resources, including 'single development' facilities.

Experience of driving change management, business transformation, IT service transition, IT strategies, technology roadmaps, stakeholders and commercial relationships, IT upgrades and systems migration, delivering added business value & ROI through the use of technology.
Current Role
Company Name: Portsmouth Hospitals University NHS Trust
Job Title: Chief Digital Officer
Start Date: February 2022
Company Industry: Hospital & Health Care
Location: Portsmouth, England, United Kingdom
Portsmouth Hospitals University NHS Trust is one of the largest acute hospital trusts in the country, treating over half a million patients each year. The Trust is the second largest employer in Portsmouth. We provide comprehensive secondary care and specialist services to a local population of 675,000 people across South East Hampshire. We also offer some speciality services to a wider catchment of around two million people. Our population is characterised by its diversity – the rural and the urban, areas of wealth juxtaposed with real pockets of deprivation, and gaps in life expectancy.
Previous Role:
Company Name: Portsmouth Hospitals NHS Trust
Job Title: Deputy CIO (Digital)
Start Date: September 2019