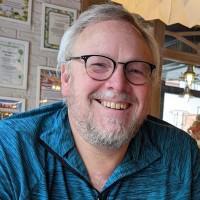 I am an experienced technology leader that has lead delivery of large scale public sector digital transformations. I have helped deliver many large government projects including View Driving Licence, Register a Vehicle Electronically and the NHS App. My current focus is in the healthcare sector. I still love to code when I get the chance.
Current Role
Company Name: Kainos
Job Title: Chief Technology Officer
Start Date: June 2022
Company Industry: Information Technology & Services
Location: Belfast Metropolitan Area
At Kainos we use technology to solve real problems for our customers, overcome big challenges for businesses, and make people's lives easier. We build strong relationships with our customers and go beyond to change the way they work today and the impact they have tomorrow. Our two specialist business areas, Digital Services and the Workday Practice, work globally for clients across healthcare, commercial and the public sector to make the world a little bit better, day by day.
Previous Role:
Company Name: Kainos
Job Title: Principal Architect
Start Date: August 2019