Acting Deputy Chief Information Security Officer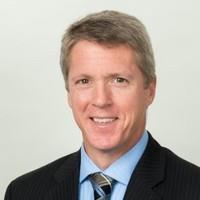 Top producing, seasoned executive with over 20 years experience providing engineering solutions, project management, sales, operations and leading finance teams in the pursuit of complex integrated information technology solutions to the federal government. Exceptionally skilled at all phases Government Contracting having completed complex, large scale projects with full responsibility for business development, financial results, systems engineering, resource allocation, price evaluation, adherence to CAS/FAR clauses, contract negotiation, system/service implementation, project management and customer service.
Current Role
Company Name: Internal Revenue Service
Job Title: Acting Deputy Chief Information Security Officer
Start Date: January 2022
Company Industry: Government Administration
Location: Sterling, Virginia, United States
The Internal Revenue Service's official LinkedIn account features IRS updates to help America's taxpayers understand and meet their tax responsibilities and enforce the law with integrity and fairness to all.
Previous Company:
Company Name: Department of Treasury IRS
Job Title: Acting Deputy Chief, Facilities Management and Security Services
Start Date: June 2021