Senior Vice President, Global Chief Compliance and Privacy Officer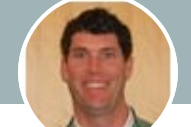 Global Compliance Officer for publicly-traded biotechnology company. Proven expertise developing and leading compliance programs for multi-national corporations. Effective at building teams with strong leadership and communication skills. Ability to develop and successfully implement strategic initiatives designed to protect regulated companies and minimize business risk. Results-oriented leader with proficiencies in training and communication, risk management, complex project management, dispute resolution, and investigation. Expertise in FDA, EMA, and global food and drug laws and regulations; HIPAA and GDPR; FCPA and UK Bribery Act; government procurement; AML; and Antitrust/Anti-competition law.
Current Role
Company Name: Intercept Pharmaceuticals
Job Title: Senior Vice President, Global Chief Compliance and Privacy Officer
Start Date: February 2022
Company Industry: Pharmaceuticals
Location: Norwalk, Connecticut, United States
We are a biopharmaceutical company focused on the development and commercialization of novel therapeutics to treat progressive, non-viral liver diseases, including primary biliary cholangitis (PBC), nonalcoholic steatohepatitis (NASH), primary sclerosing cholangitis (PSC) and biliary atresia. In a new age of liver disease treatment, our team is developing vital therapies to meet the needs of those living with progressive, non-viral liver disease. We are committed to improving patients' lives and addressing the liver community's most pressing needs. Our corporate headquarters is located in New York, and we have additional offices in San Diego, London and Perugia.
Previous Role:
Company Name: Intercept Pharmaceuticals
Job Title: Vice President, Global Chief Compliance Officer
Start Date: August 2016